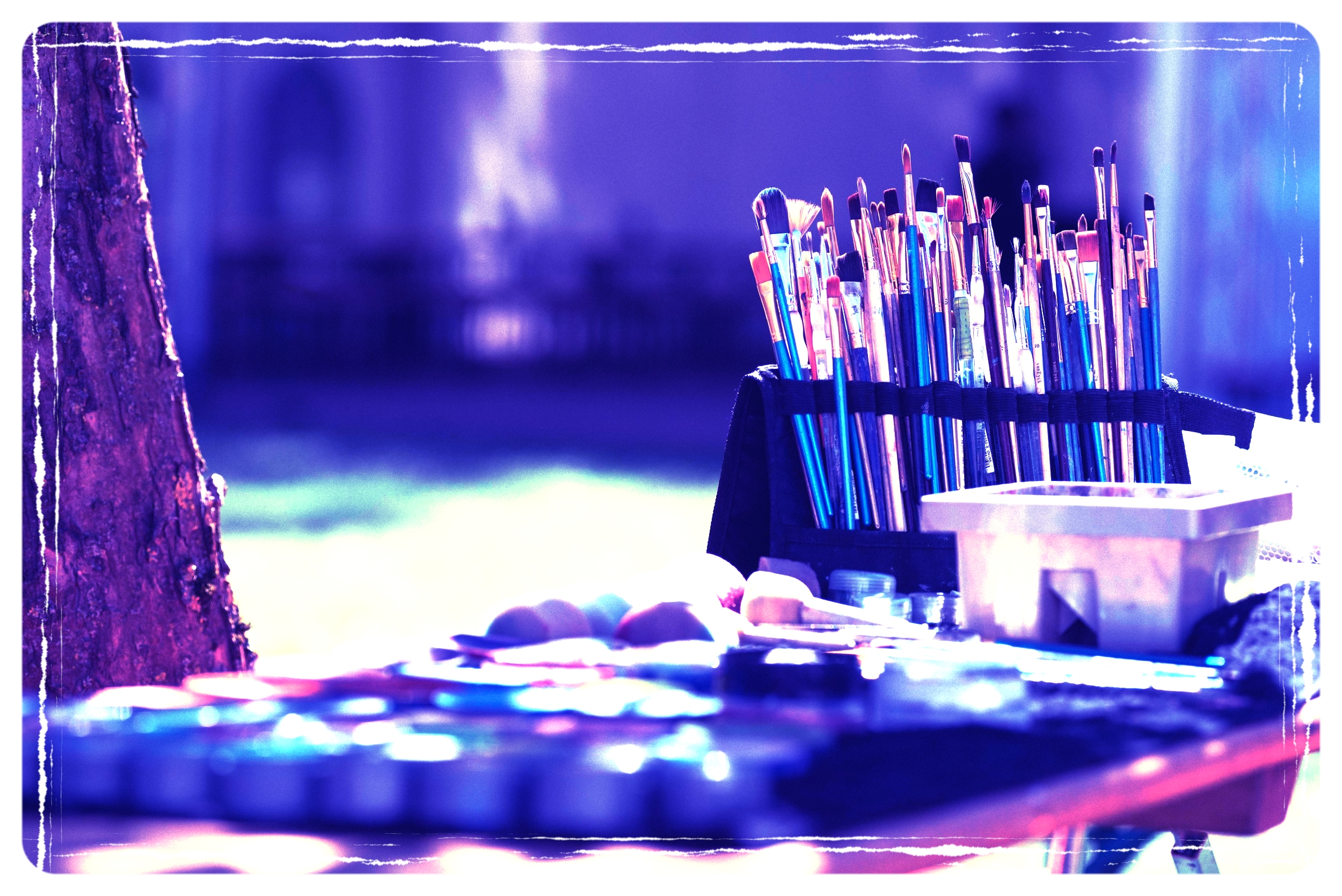 Device-Free Summer Challenge
When our good friends and summer travel companions told us about their plans for a device-free summer for their kids, we hopped immediately onto the bandwagon behind them⎯without really thinking through what that might actually look like when we got back home. While our kids are allowed just 45 minutes a day of screen time (i.e. television, video games, YouTube), we discovered that making an entirely digital-free summer work would include more work than we imagined.
Since then, we have been learning as we go.
Pinterest to the Rescue
So far what's worked for us has included spending a lot of time outside, reading stacks of books, and, our old standby of making stuff. I am cooking more and (trying) to teach myself to sew, while the boys have rolled up their sleeves for different craft projects. While I love to pretend I'm innately creative, I can't even fake the kind of mental stamina it would take to come up with enough ideas to keep these boys busy. My Pinterest craft boards have doubled in size, as a result of going device-free for just twelve weeks.
Our favorite project, by far, has been creating mosaic rocks and steps for our yard, using seashells and stones we've collected on vacation. This project ended up being quite simple, engaged the whole family, and kept all minds off screen time.
There are countless how-to instructions to be found online, but we settled on one that was easy to follow and didn't require us to purchase a ton of supplies to complete. Once we found our Pinterest favorite (see below), we set about putting our own spin on the project.
We returned from a June trip to the beaches of North Carolina, suitcases loaded with seashells and water-smoothed colored glass of every size and shape imaginable. The thought of these sandy piles of nostalgia taking up permanent residence inside our home is undoubtedly what led me to suggest the idea of using these tokens for something outside of our home.
To start, the boys collected large rocks from around our front yard, which we supplemented with smaller craft rocks we bought online. Since moving into our house, we've been talking about placing paving stones around our newly-planted garden to create a walkway for easy access to all the vegetable plants. With our beach-trip haul, we had more than enough shells and stones to make mosaic garden steps, too. We just weren't quite sure how to do it.
After some searching, we found free aspen rounds offered on Freecyle.org. They turned out to be the perfect size and thickness to use for our mosaic yard art project.
Once we had our canvases in place, we collected rest of the project supplies, which included clear silicone adhesive, sanded grout, and grout sealer, then organized it all on the back porch in assembly-line fashion. We spent some afternoons outside together, working side-by-side on our mosaic masterpieces. Other days, I would wake up early to find our 11yr-old working on elaborate mosaic patterns for his standout additions to the garden path.
In all, the project stretched out across a couple of weeks. When we felt we had decorated all the rocks and aspen rounds we could stand, we just applied sealant and waited for it to dry.
A New Tradition
Now, whenever we walk up the path to our front door or work out in the garden, we are greeted by colorful reminders of our summer 2018 beach vacation. The project turned out to be a perfect distraction during our first foray into a device-free summer and may just become a new family tradition.