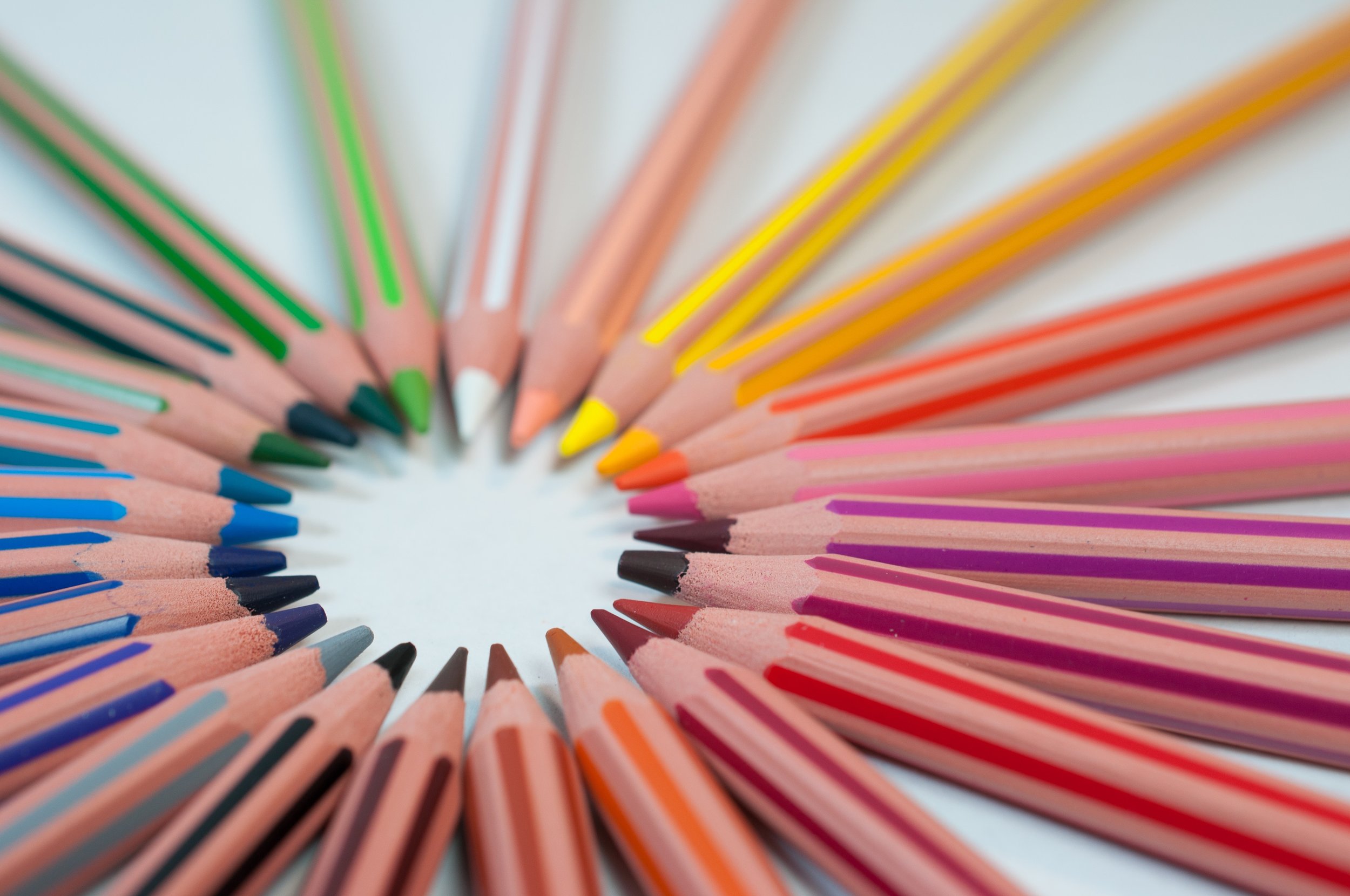 Back to School
Like a #Boss
The level of excitement kids feel about the start of a new school year never seems to match that of their adults. While a good routine benefits both kids and grownups, the fresh air and freedom of summer's respite seems to run its course more quickly for parents than kids. All the parents we know are all just a little bit wild-eyed by early August. Pleasantries in passing these days always include some version of "We're just holding on by a thread," said through the gritted teeth of a tight smile.
Yet, somehow, it always sneaks up on us. As a result, the final weeks of summer are spent frantically tracking down school supply lists (Was it attached to that email I "may" have deleted? Or is there an app for that now?); figuring out after-school scheduling, carpools, and those middle-of-the-workday school events; realizing that the kids have been wearing shoes all summer that are two sizes too small. Then there are the required physicals for fall sports, long-overdue haircuts, and dentist appointments to schedule. School clothes to buy. Budgets to update. Back-to-school picnics to attend. Oh, and that countdown clock is ticking fast—for God's sake, hurry up!!
It's enough to overwhelm even the most organized among us.
Adding Blended to the Mix
The summer-to-school-year transition can be jarring for families, to say the least. Adding the complexity of split custody to the mix will give you whiplash. Kids alternate between two different households, often following choppy parenting-time schedules that never quite feel routine. It also represents another murky dimension—alongside overflowing school lockers and bottomless backpacks—to the likely-culprits lineup for regularly lost or misplaced items.
In a recently-conducted survey of blended families with school-age kids, only 25% of respondents coordinated with co-parents to purchase school supplies. The other whopping 75% purchase all school supplies individually, without interaction with a co-parent. There are a host of drivers behind this statistic—from avoidance of a toxic co-parent to the acceptance that most kids cannot make it back from school to one home with all their school things, much less two. In any case, this duplication of school-related supplies seems to be a persistent trend among blended families.
Whether you fall into the 25% or the 75% groups explained above—or if you simply live with kids who tend to lose everything, all of the time—managing to keep your kids equipped for school, while also maintaining your budget, can feel impossible. Believe me, we've been there. The good news is there are some very simple, but smart, shopping and communication strategies—and even simpler tools—to help you make it successfully through the August gauntlet into the school year with your sanity intact.
Blended or not, all families can struggle with transition. Before rushing out of the gate to tackle your lengthy to-do list, it is important to pause, take a breath (or two), and consider the bigger picture of the back-to-school transition and how it effects everyone in the family. As a checklist person myself, this is an especially important reminder for me to get an accurate "meter reading" before jumping into full-action mode.
Start by asking your kiddos how they are feeling about the upcoming school year. Are they excited and just a little bit jittery? Or do they feel anxious about new challenges or uncertain about how they will fit in at a new school? Do they harbor any discomfort around their blended family dynamic and questions they may get about it at school? Do they have any personal goals they would like to pursue (academic or otherwise)? And is there anything that would help them feel better prepared for a successful new school year?
As adults, it is natural to either dismiss a child's insecurities as something they can easily overcome or to move immediately into fixer mode, providing solutions or patches for them. It is important, however, never to underestimate the wide-ranging emotions that a new school year can carry for children, and to hold space for kids' feelings in a way that makes them feel heard and helps them develop problem solving skills of their own. Rachel Simmons, the co-founder of a non-profit called Girls Leadership, speaks directly to this point in her book, Enough as She Is:
It's so important not to try to minimize your child's feelings about what's happening. Children of any age want to know that their feelings matter. You don't have to worry that you will exacerbate their feelings by validating them. You actually will make [them] feel more comfortable and capable of managing them.
Once you have talked to your kids and have an understanding of where they are, emotionally, you can then take a step back to consider your own personal goals for the coming year and goals that serve the entire family. Then, and only then, are you finally ready to get down to brass-tacks planning, which is my personal sweet spot (the bigger-picture feelings stuff, not so much). Even though this order of operations often drives my checklist-loving brain nuts, remembering its impact on how well the new school year unfolds quells my impatience.
For most kids, getting off to a good, or not-so-good, start to the academic year has a lot to do with how smooth those first few weeks back in the school routine feel. And schools tend to cram an awful lot into that first month—including some meetings and/or events that are scheduled during the work day. To avoid missing out on valuable activities and important information for the year ahead, co-parents must do their research ahead of time. As the summer is beginning to wind down, be sure to check the online calendar on the school's website to see what early-fall events have been posted (back-to-school night, new student meet-and-greets, etc.) and which ones are priorities for your family.
Many schools also require parents to complete some volunteer hours each year, which is another perennial struggle for blended families, as well as any parents who work outside the home. If you are a returning family to a school, you may already have access to parent portals, with links to volunteer sign-up sheets and/or other donation requests for your child's grade level or homeroom. If you are brand new to a school, you should be able to get this same sort of information from administrative staff, who typically return to work several weeks ahead of the fall start.
If your child has any back-to-school anxiety about seeing friends they haven't seen all summer—or about meeting new ones—it can be helpful to schedule get-togethers with last year's classmates in the weeks leading up to the first day back. A few hours spent with a buddy can be a miraculous cure for back-to-school jitters.
The Easy Button
This may sound like a lot of time and premeditation, simply to lay the groundwork for back-to-school success (and with so much of the grunt work, like shopping for school supplies, still left to do). Here's some good news—while it doesn't pay to cut corners with family communication, there are many effective hacks and efficiency tools that help make the rest of the process nearly painless. Whether coordinating with a co-parent or managing things for a single household, the following recommendations make juggling back-to-school logistics a piece of cake.
Back-to-School Shopping
Kidizen - Clothing, Shoes, Gear
Our kids grow out of and/or destroy clothes at warp speed, so spending top dollar on new wardrobes every year has never been an option. Discovering Kidizen changed my life (seriously).
Think of it as your local kids clothing swap meets AirBnB. Its seamless mobile interface makes it a cinch to navigate, create favorite searches and wish lists, and buy designer duds for pennies on the dollar.
Brandless - Food & Household Items
Brandless is not the newest kid on the block in the healthy food/lifestyle delivery neighborhood (the company celebrated its 1st birthday this summer), but I approached their overall concept with the same skepticism as I would any of the countless newer-and-improved partially-prepared meal delivery services out there today. It took finally doing my own in-depth price comparison research to get me to even place one small order. And then a second, followed by a third. By the time I placed my fourth online order, I stopped waiting for sneaky hidden costs or lurking premium membership offers to jump out at me to prove that my hefty costs savings were merely bait. Now we buy all our cooking, school lunch, and kitchen staples from Brandless.com.
Educational Products, Inc. - School Supplies
If your school already partners with EPI, you should definitely check out the advantages of the one-stop-shop for required school supplies. If you do not attend a school that offers school supply package codes through the online storefront, you can still find deep discounts on the products you need for the coming year.
 
Back-to-School Scheduling & Communication
This app is open all day long on my phone, running in the background as the day's events unfold. It pulls everything I need to manage between daybreak and dinner under one umbrella, including daily to-do's, all your different shopping lists, a master calendar, and even chore charts.
Unlike your typical hoarder, I experience strong urges to purge our house on a regular basis. But this compulsion hits a brick wall when it comes to literally anything the kids make, write, sculpt, or glue together. As a result, much of our available storage is dedicated to these memories. Initially, I didn't buy Keepy's whole pitch about saving the memory without adding to clutter. How could a picture convey the real essence of that papier-mâché toucan from kindergarten? Turns out, it actually does.
Keepy is not just the camera on your phone—it's an easy-to-use, yet layered, memory database with great content tagging options, plus flexible communication tools that let you share these masterpieces with a broader fanbase (ex: grandparents). You can try it out yourself for free. If you like it as much as me, you can upgrade to an annual subscription for $29.99/year.
For kids of a messy divorce, Zimplified can truly transform their post-divorce experience, if their parents use it. Most everything gets better with time, but that same amount of time may happen to occur during your child's most foundationally important years for development. This product is a powerful tool for helping the grownups get their shit together so their kids can still have a childhood.
Home Command Center
No, this is not an app you download or an online tool. I mean a real life, tangible, centrally-located command center in your house. If you already have one, do a quick back-to-school refresh to make sure it is battle ready. If you don't, I suggest you get on that now. You will find more than enough inspiration to get started on Pinterest.